Science
Artificial intelligence (AI) transforms the way endangered turtles and birds are monitored on the Great Barrier Reef
source : www.nationaltribune.com.au

Great Barrier Reef Foundation
The groundbreaking AI software tool called the Raine Island Drone Automated Counting App (DATA) has been successfully developed for Queensland Parks and Wildlife Service (QWPS) rangers and scientists to use in the field during the breeding season.
Raine & Horne Foundation donated $100,000 to the Great Barrier Reef Foundation to fund this transformation project. Raine & Horne has a family connection to Raine Island through executive chairman Angus Raine's great-great-grandfather, Captain Thomas Raine, who was the first European to sight the island's coast in 1815.
Raine Island is the world's largest colony of green turtles and monitoring the population during the nesting season is critical if we want to protect this endangered species. But with as many as 20,000 turtles nesting on Raine Island in one night and a human count of 64,000 green turtles counted via drone footage in one season alone, research teams have turned to technology to automate the monitoring of this incredibly important turtle population.
This application is installed on a desktop computer that can be operated on board ships, where key personnel can process videos and images collected by drones in real time to accurately count critical populations of green turtles and seabirds.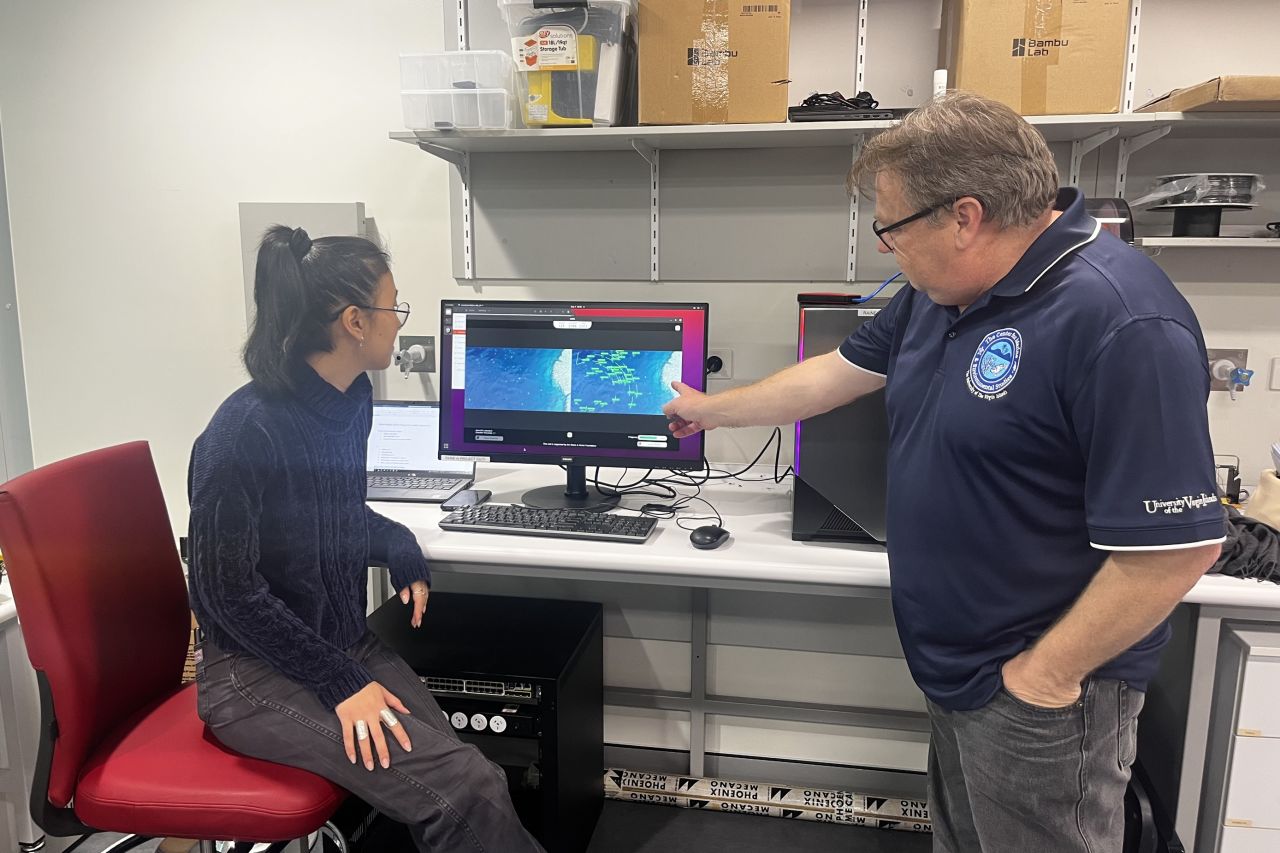 Project team members Professor Matthew Dunbabin and Serena Mou demonstrate the app
The custom turtle tracking and counting algorithms were found to be within 15% of human counts, even in the most challenging light and sea conditions (often less than 5%), while being at least 20 times faster than human counts.
"Over the past three years we have been working on various elements of AI-based tracking and counting of turtles and seabirds using images collected by drones and static cameras on Raine Island," said project leader Professor Matt Dunbabin from QUT. "It was incredibly satisfying to have QPWS staff visit our lab in August with a hard drive of new drone footage from their latest Raine Island trip and "feed" it into the app.
"The staff member seamlessly loaded the video files, pressed play, and we all watched as the turtle counts appeared in real time.
"We have now loaded the software onto a computer, ready to be taken to Raine Island on the next excursion, where the rangers will use the software to collect routine drone imagery,"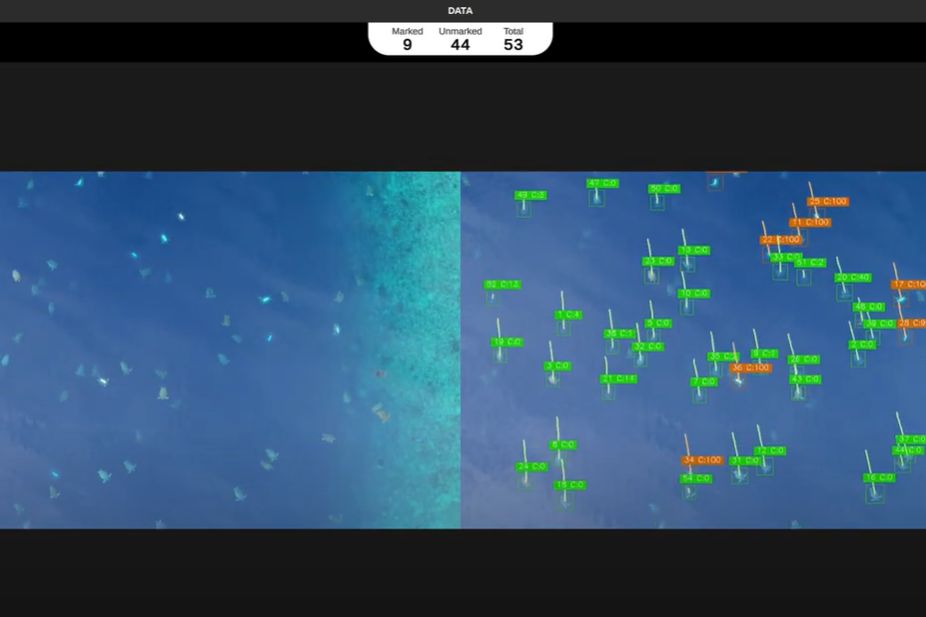 The app in action for counting and tracking sea turtles
Anna Marsden, chief executive of the Great Barrier Reef Foundation, said "innovation and collaboration were at the heart of the project".
"The Great Barrier Reef Foundation is deeply grateful for the generosity of the Raine & Horne Foundation, which is committed to conservation and sustainability, allowing us to continue protecting this irreplaceable ecosystem and the incredible diversity of wildlife that call it home" , said Ms Marsden. .
"Putting this new turtle tracking technology and bird watchers into the hands of Queensland Park Rangers, Wuthathi and Meriam Nation rangers and reef managers in the field will give them the near real-time information they need to make the best decisions to protect these vulnerable people. kind."
This project builds on the industry-leading conservation program to protect and restore Raine Island, developed by the Great Barrier Reef Foundation, BHP, the Queensland Government, the Great Barrier Reef Marine Park Authority and Wuthathi People and Meriam Nation (Ugar, Mer, Erub ) People .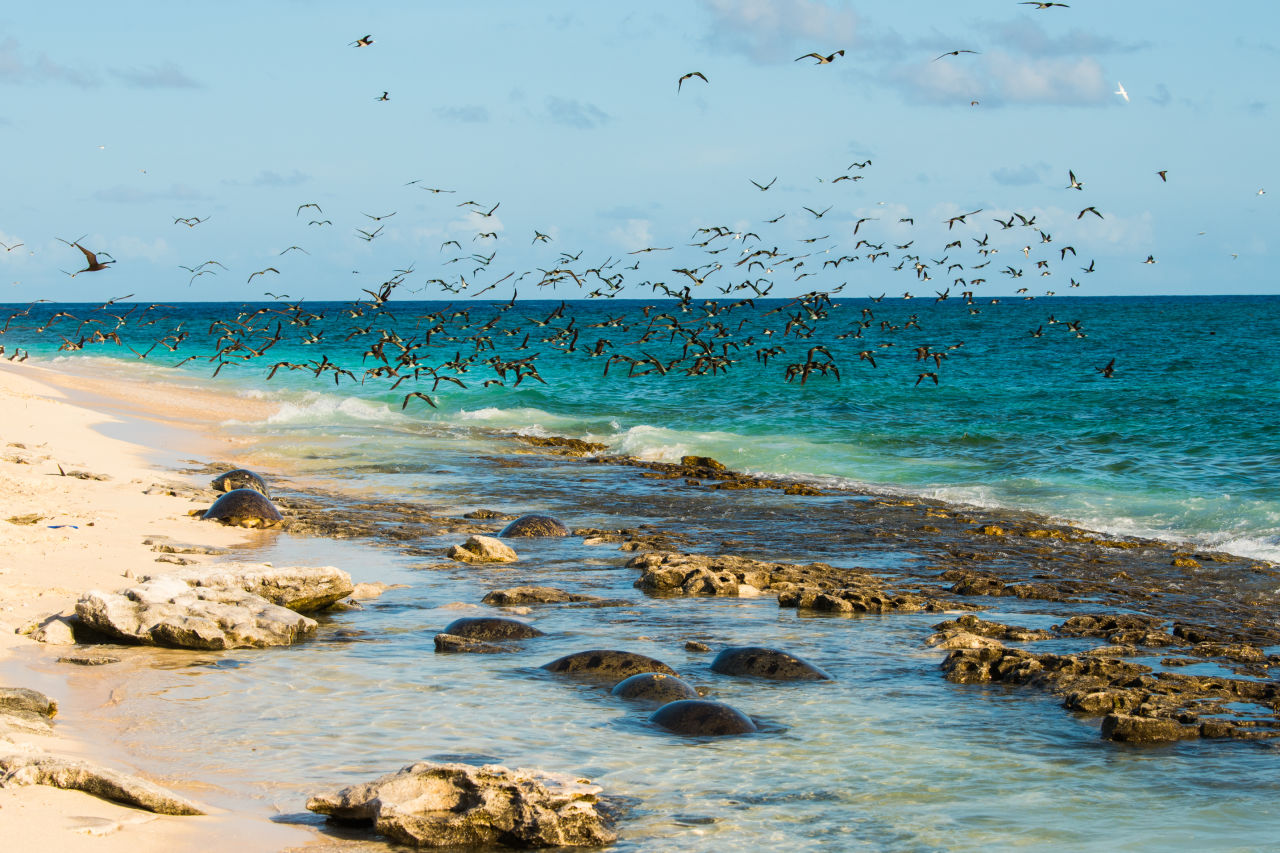 Nowhere in the world do more green turtles come to nest than on Raine Island.
Main project results:
This project successfully developed and delivered an AI-based, field-deployable software tool called the Raine Island Drone Automated Counting App (DATA).

This tool allows rangers, managers and scientists to quickly and accurately determine population totals of turtles and birds, both in the field and in the office.

The app also enables automated processing of raw drone footage, as well as processed orthomosaic maps of the island for identifying and counting seabirds.

The entire app has been carefully built for ease of use and allows data to be seamlessly uploaded directly from a drone while you are in the field.

The app allows new models to be added for processing drone data without having to reassemble them.
/Public publication. Watch the full thing here.
source : www.nationaltribune.com.au