Australia
Driver 'ashamed' of ice-induced crash on Harbour Bridge, court hears
source : www.9news.com.au

A driver who was on ice when he caused a fiery head-on crash on the Sydney Harbor Bridge has told a judge he is "ashamed of himself" and wants to help others overcome drug addiction.
Christopher Walker, 21, threatened to kill an Uber driver before stealing his four-wheel drive and ramming it into southbound traffic in March 2022, causing an explosion that trapped three drivers, including himself, in the burning wreckage.
Tradie Andrew Cheng spent a month recovering in hospital after the incident and was left with lifelong injuries.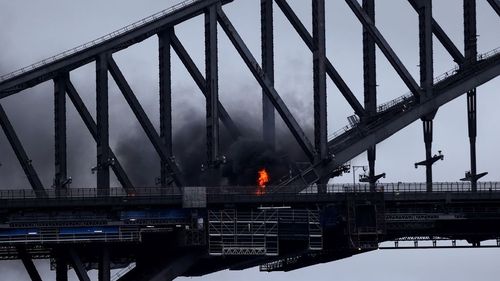 Today the NSW District Court heard that Walker had taken ice on the morning of the crash and had no memory of the day's events.
He claims he has not used drugs for the past 20 months and is now sober and working full-time while also studying to become a counselor to help others struggling with addiction.
Walker also shed a tear as he told the court he is about to become a father and wants to teach his son to be a good person.
According to the public prosecutor, a prison sentence was the correct punishment.
Walker has pleaded guilty to four charges of dangerous driving causing grievous bodily harm, which carries a maximum sentence of seven years.
The expectant father remains free on bail until his sentencing next year.
source : www.9news.com.au