World
Elite cyclist's last act was to scream in terror, court hears
source : www.9news.com.au

Opening statements have been made in an Austin, Texas, courtroom in the trial of Kaitlin Armstrong, the woman accused
fatal shooting
25-year-old elite cyclist Anna Moriah "Mo" Wilson in Texas in May 2022.
Armstrong has pleaded not guilty to first-degree murder in Wilson's killing, an act prosecutors say was fueled by romantic jealousy.
"The last thing Mo did on this earth was scream in fear," prosecutor Rickey Jones told the jury. "That scream is followed by Pow! Pow! Two gunshots – one to the front of the head, one to the side of the head hitting the index finger as it passes. No more screaming after that."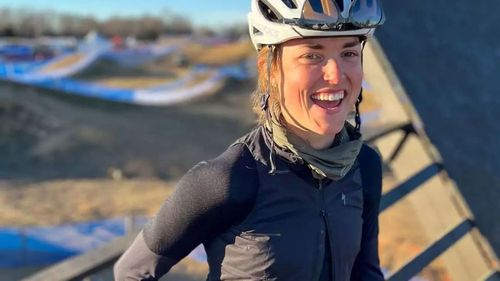 Surveillance audio captured the sound of the screams, Jones said.
Defense attorney Geoffrey Puryear said Armstrong is a "woman trapped in a nightmare of circumstantial evidence."
"You will not hear – and you have not heard – about CCTV footage showing Kaitlin Armstrong at the scene of this shooting, despite there being numerous cameras in the area," Puryear told the jury. "Not one catches Kaitlin Armstrong in that scene."
Armstrong also faces a federal charge of unlawful flight to avoid prosecution. She traveled to Costa Rica immediately after Wilson's death and was missing for more than 40 days.
"Austin police told her she was free to go. She was free to go," Puryear said. "That's what you'll hear. You'll hear that (she) has a passion for travel."
Armstrong underwent plastic surgery in Costa Rica before she was arrested in July 2022 and extradited to the United States to face charges, Jones said.
The opening statements were delivered just weeks after Armstrong attempted to flee custody during a doctor's appointment, resulting in an additional felony charge of escape causing bodily harm, court documents show.
Wilson, an elite cyclist, was days away from competing in the Gravel Locos bicycle race when she was found dead of multiple gunshot wounds at a friend's home on May 11, 2022, authorities said.
Earlier that day, Wilson told her friend she was going swimming for the afternoon with Colin Strickland, 35, a professional cyclist and Armstrong's boyfriend at the time.
He and Wilson went swimming and had dinner before he dropped her off at her friend's house without going inside, Strickland told investigators.
Strickland said
the Austin American-Statesman
that he had a brief romantic relationship with Wilson from late October to early November 2021, while separated from Armstrong.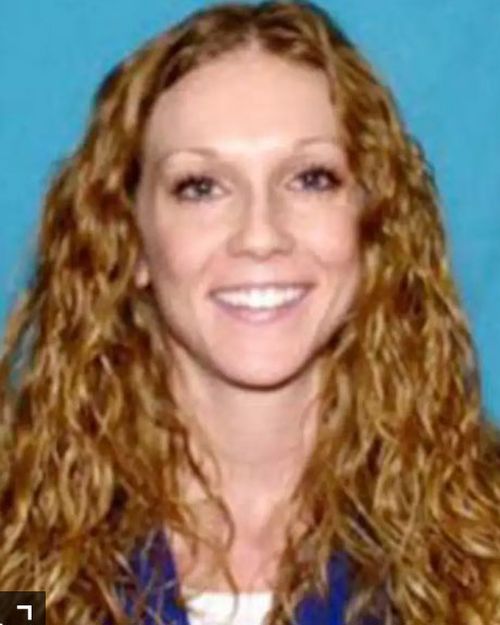 Armstrong was searching for information about Wilson in the days and hours leading up to the killing, Jones said, noting that Armstrong lived with Strickland, whose texts were accessed via a laptop and iPad in their home.
Armstrong had searched for Wilson through an app called "Strava," which is often used by outdoor athletes and can track a person's location via GPS, prosecutors said.
Surveillance footage shows Armstrong's Jeep passing the house where Wilson was staying about three minutes after Strickland dropped her off, Jones said. Although Armstrong's phone was turned off, GPS data shows Armstrong's Jeep drove around the block several times around the time of the shooting, he added.
Days after Wilson was killed, Armstrong sold the Jeep at a CarMax, Jones said, citing surveillance footage.
On May 17, police issued a murder warrant for Armstrong, then 34, who worked as a real estate agent and yoga instructor in Austin. The affidavit for her arrest noted video surveillance showing a vehicle similar to hers near the home where Wilson's body was found.
When investigators compared ballistics at the scene to those of bullets fired from a firearm Strickland had recently purchased for Armstrong, the "potential that the same firearm was involved is significant," the affidavit said.
Arrest in Costa Rica and alleged escape attempt
The day after police issued the first arrest warrant for Armstrong, she was seen at Newark Liberty International Airport in New Jersey, according to the U.S. Marshals Service, although no flight reservation was found in her name.
Armstrong used her sister's passport to fly to Costa Rica, Jones said Wednesday.
On May 25, 2022, authorities issued a separate federal warrant against Armstrong for "unlawful flight to avoid prosecution."
While in Costa Rica, Armstrong searched online for coverage of her own arrest warrant, Jones told the jury. She then spent more than $6,000 on plastic surgery, he said.
Armstrong was arrested on June 29, 2022, after she was spotted at a hostel in Costa Rica.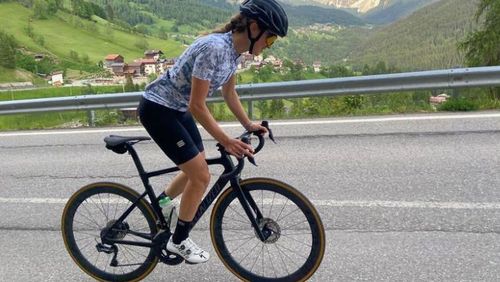 On Oct. 11 of this year, Armstrong tried to escape as she was being escorted from a medical appointment by corrections staff, authorities say.
According to an affidavit, Armstrong had been "training vigorously" for months before she broke free and led officers on a miles-long chase before being recaptured.
She had requested treatment for an injury that allowed her to attend an appointment outside the jail with her legs unrestrained, the affidavit said.
Armstrong ignored the sound of sirens and officers' commands to stop as she ran, at one point attempting to scale a six-foot fence, according to the document, which states that two corrections officers suffered injuries to their bodies during the chase arms and knees suffered.
Armstrong was taken to a local hospital and then returned to sheriff's custody, authorities said.
A native of Vermont, Wilson excelled at skiing in her younger years before beginning to compete – and win – in the world of cycling.
She focused on 'gravel racing', which combines elements of cycling and mountain biking and has gained popularity as a competitive sport in recent years.
a
profile in VeloNews
published the day she died, calling her "the winningest woman in the American off-road scene."
"Moriah was a talented, kind and caring young woman. Her life was taken from her before she had the opportunity to achieve everything she dreamed of," Wilson's family previously said in a statement.
source : www.9news.com.au