World
Is The Ogoh-Ogoh Parade In Bali Really Going To Be Canceled In 2024?
source : thebalisun.com

Share the article
The traditional Balinese New Year, known as Nyepi Day, falls on March 11, 2024.
The festival is honored by Balinese Hindus across the island as a day of silence, starting at 5:59 AM on Monday, March 11, 2024 until 6:00 AM on Tuesday, March 12, 2024.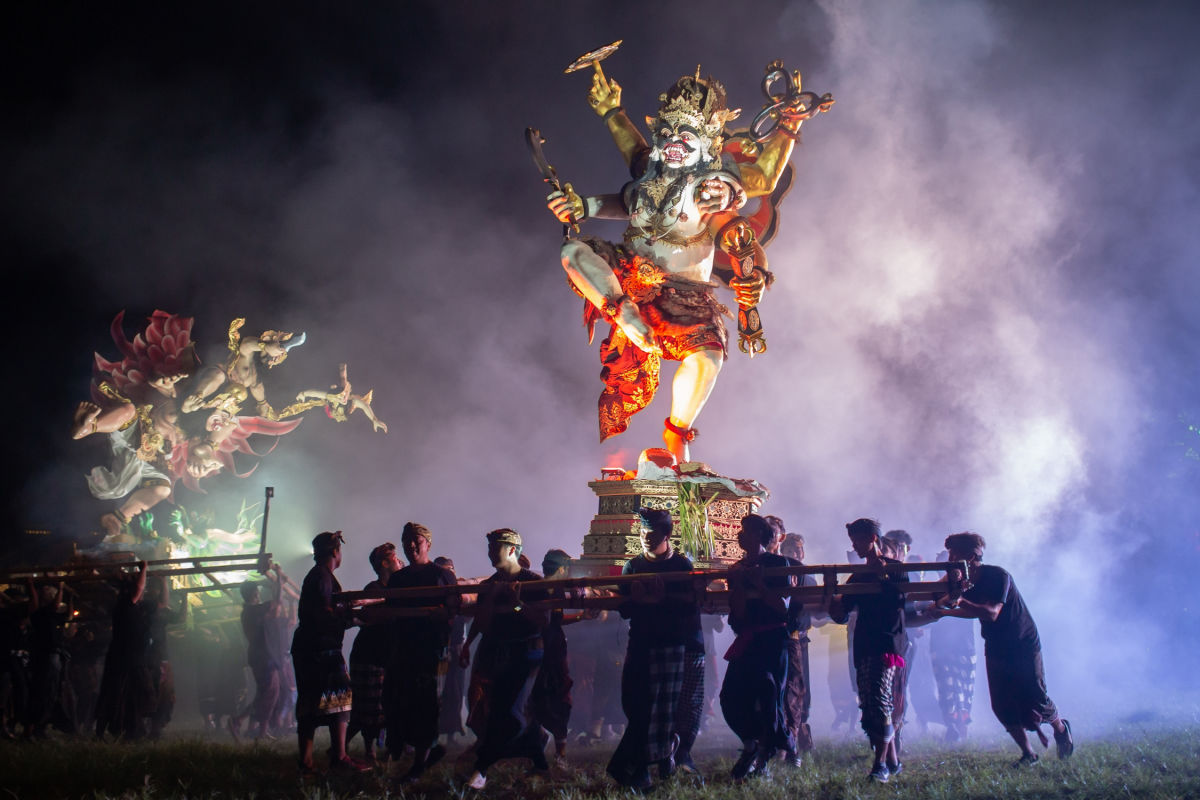 The evening before the day of silence, communities usually gather for the annual Ogoh-Ogoh parade, which is also one of the cultural highlights of the year for Balinese and tourists.
However, leaders have suggested that the Ogoh-Ogoh parades will be canceled next year due to the general elections due to be held on February 14.
Although provincial and regency Ogoh-Ogoh parades are unlikely to go ahead in city centres, festivities can still be held within communities.
@budiipermana RRJK 2023🔥 #ogohogoh #ogohogoh2023 #ogohogohdenpasar #bali #fyp #foryou ♬ original voice – Temporaryhati
The Ogoh-Ogoh parade consists of enormous, intricately designed mythological creatures that represent evil or demonic entities.
Every village, street and community in Bali works together for weeks leading up to the parade to get their Ogoh-Ogoh ready for Nyepi Eve.
Shortly after sunset, effigies are then paraded through the streets and moved in a circle three times at each intersection in the community to ward off evil spirits believed to reside at intersections. It is one of the greatest spectacles of Balinese culture that tourists can observe.
Tourists from all over the world plan their visit to the island for the festival, and visitors are encouraged to walk the streets near where they are staying to be part of the action.
@budi_itakimo Tapel Ogoh-ogoh 2023 #bali #ogohogoh #ogohogoh2023 #lombaogohogoh2023 ♬ Ogoh-Ogoh – Palawara
Traditionally, the Ogoh-Ogoh were then burned on the temple grounds or community playing fields, but in recent years some have been sold as art installations or violently shaken until they break.
Ogoh-Ogoh typically depicts evil spirits, although in previous years they have been constructed to resemble more earthly beings, and this is the concern of the regency governments.
They have suggested that culture and politics should not mix and that there is a risk of an Ogoh-Ogoh being constructed in the image of political figures during the election year.
@ogohogoh.bali "SANG BHUTA JINGGA" CAKA 1945 via @st.bhaktiasih #jimbran #jimbaranbali #ogohogoh #ogohogohbali #ogohogohbaru #fyp #ogohogohdenpasar #CAKA1945 ♬ original voice – Ogoh Ogoh bali
Badung Culture Department head Gede Eka Sudarwitha said on November 7 on behalf of the Badung Regency government that the regency is likely to organize a different kind of cultural ceremony to mark the 1946 Nyepi Saka.
Badung Regency is the region of Bali most popular with tourists and is home to resorts such as Kuta, Legian, Seminyak, Canggu, Uluwatu and Jimbaran.
He has suggested that the regency parade may not go ahead, but communities may continue with their local traditional parades as long as they do not create Ogoh-Ogoh with a political agenda.
@ogohogohdenpasar ONE OF THE BEST OGOH-OGOH IN 2019 AND MIMIN'S FAVORITE OGOH-OGOH. OGOH-OGOH NARASIMHA AWATARA THIS IS THE WORK OF BANJAR MERTHA RAUH KAJA, SEKA TRUNA DHAMA WIJAYA KUSUMA AND THE ARCHITECT BLI WAYAN MANUK. THE FIRST TIME MIMIN WAS IN BANJAR, MIMIN WAS REALLY SLEEPLESS WITH THE END RESULT OF THIS OGOH-OGOH WHICH WAS REALLY PERFECT ACCORDING TO MIMIN. MIMIN HAS BEEN REPEATED TO THIS BANJAR, THAT IS 3 TIMES TO THE BANJAR AND 1X TO THE LILA BHUNA GOR TO SEE THIS OGOH-OGOH THERE, BECAUSE THERE WAS A PERFORMANCE IN THE VILLAGE OF DANGIN PURI KANGIN. BUT IT'S A VERY Pity THAT MIMIN NEVER SAW THIS OGOH-OGOH IN PERSON IN PARADISE BECAUSE MIMIN HAD TO DRAW THE OGOH-OGOH IN MIMIN'S OWN BANJAR. IN ADDITION, OGOH-OGOH WAS ONE OF THE HIGHEST SCORES IN DENPASAR CITY AT THAT TIME WITH A VALUE OF 90,625. BANJAR MERTHA RAUH KAJA ALSO OFTEN RECEIVES POCKET NOMINATIONS EVERY TIME THEY PARTICIPATE IN COMPETITIONS IN DENPASAR CITY. TILL NOW THIS IS THE BEST OGOH-OGOH FOR MIMIN WITH THE USE OF ECO-FRIENDLY MATERIALS, CONCEPT, 3D PAYASAN AND ITS REAL METAL SHAPE OF NARASINGA. MIMIN REALLY APPRECIATES FRIENDS OF STT DHARMA WIJAYA KUSUMA – BANJAR MERTHA RAUH KAJA, DANGIN PURI KANGIN. GET SPIRIT AND KEEP WORKING🔥🔥🔥 #ogohogoh #ogohogohbali #ogohogoh2023 #caka1945 #ogohogohdenpasar #denpasar #pengerupukan #nyepi #kotadenpasar #kultur #kulturbali #ogohogohbaru #ogohogohterbaru #fyp ♬ 7 Ogoh Ogoh (Balinese song) ) – Maharani record
Sudarwitha said the 2024 Ogoh-Ogoh parades should be "stylish".
He explained: "Later there will be signs explaining that when making Ogoh-Ogoh they cannot symbolize political figures or be campaign props. I think the young people in Badung really understand this policy."
He also wants the parades to be optimally organized to keep road closures in the evening to a minimum.
Sudarwitha said: "We will urge Sekaa Teruna and traditional villages to hold the competition in a special place, in the village field or on the main road of the village. So there is no need to close the road or drive around until the morning."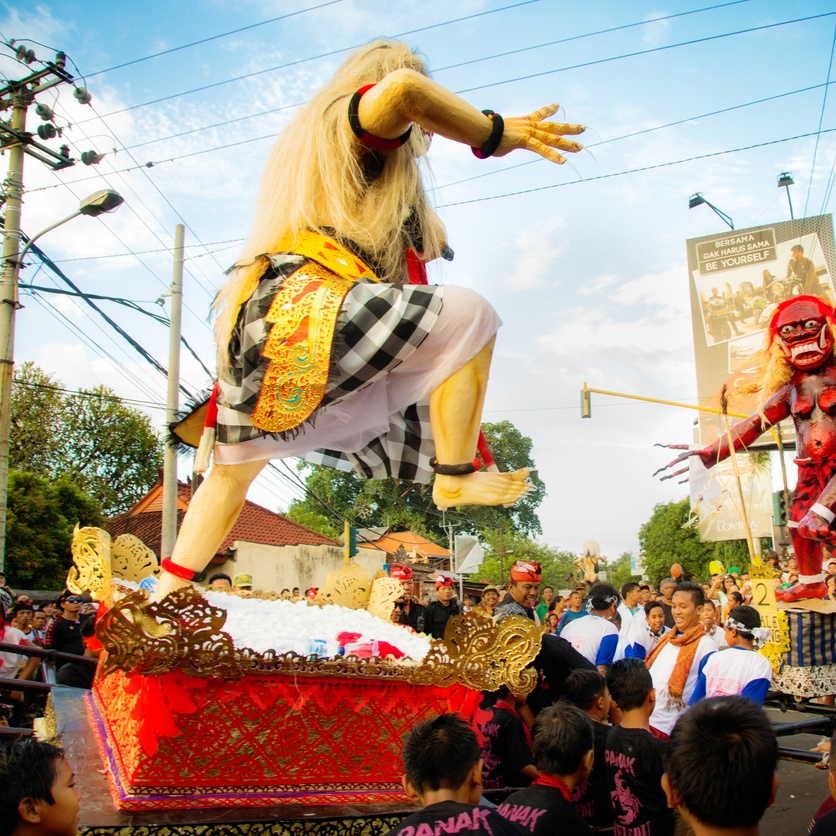 He added: "The activity hours are also limited because limitation gives rise to creativity. That is why we insist that the competition be held between 10 p.m. and 11 p.m. WITA at most, and in the village area."
Despite the fact that the Ogoh-Ogoh Regency parade will not take place at this stage, Sudarwitha said the competitive element of the parade can still be encouraged.
He said: "It will still be contested in every traditional village so that all members of the same age group can enjoy it. The assessment involves collaboration with events in the village."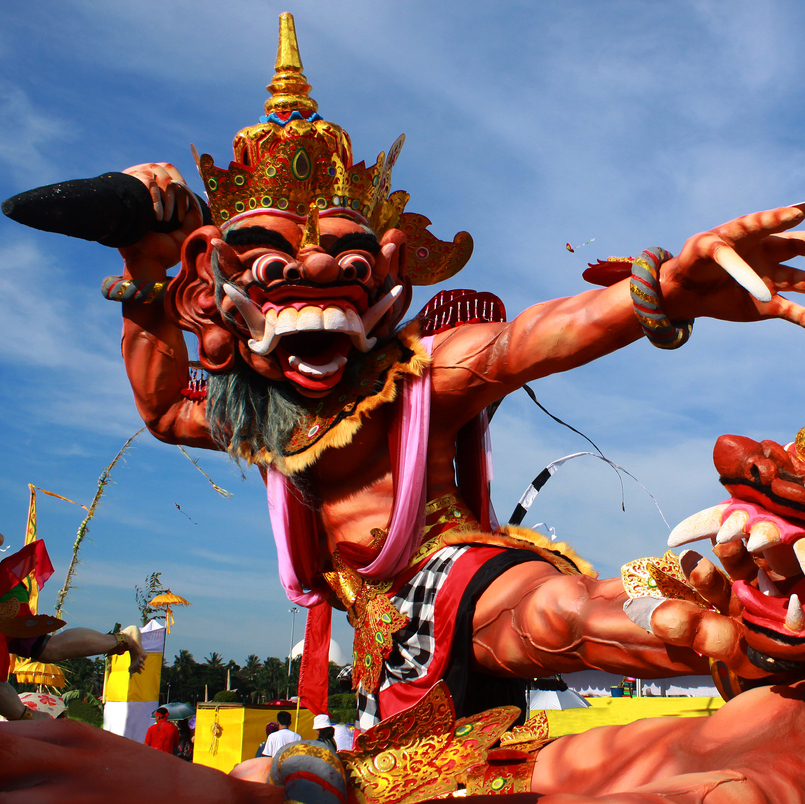 However, everything could still change as many youth groups on the island are beginning to share their anger that the big parades will not go ahead.
Officials have assured tourists planning their visits to Bali in the coming months that travel and tourism experiences will be affected by the campaign or the elections themselves.

source : thebalisun.com