World
Mystery of pink wetlands solved
source : www.9news.com.au

Parts of Boondall Wetlands at Nudgee Beach in Brisbane had turned a completely different colour.
The hue imitated famous pink, high-salinity lakes that have become popular interstate tourist attractions.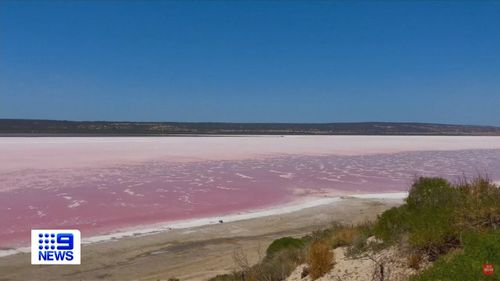 But locals were stunned by what was happening.
However, scientists have solved the mystery of why the water changed color – and it is the first time they have seen this phenomenon in the area.
The 'rare' discovery was not what they expected, partly due to the dry winter.
The Department of Environment and Science's (DES) Division of Water Ecology said a microbe was responsible for the pink discolouration – and it has not previously been observed by scientists in south-east Queensland.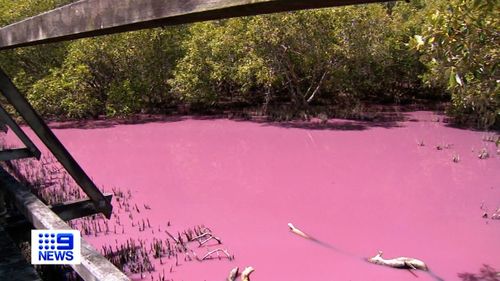 Chief scientist Dr. Glenn McGregor analyzed water samples last month to try to figure out what was going on.
"Based on the color of the water, we originally thought it could be a bacteria that sometimes washes up in mangroves and can cause similar pink buildups," said Dr. McGregor.
"We analyzed four samples that confirmed it wasn't the microbe we thought it was, and we had to do genetic sequencing to find the culprit of the pink bloom.
"The genetic sequencing was completed by Dr Chris Rinke at the University of Queensland.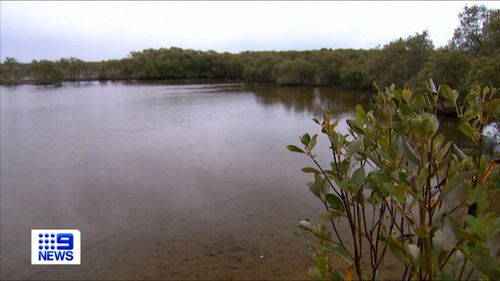 "The sequencing results have shown that the microbe belongs to the genus Rhodovulum, and this is the first time this bacterium has been observed by DES in south-east Queensland."
Rhodovulum is associated with pink coastal waters and sulphide-rich environments such as blooming seawater pools and tidal flats, Dr McGregor said.
"These bacteria use sulfide as an electron donor for growth, which allows them to survive in sulfide-rich environments," he said.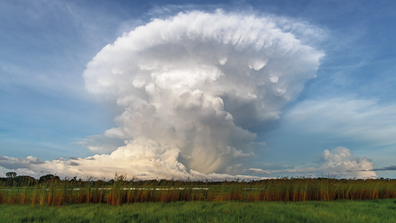 BoM's 2024 calendar shows stunning Australian weather extremes
"The lack of winter rain made the Boondall Wetlands saline, creating the perfect environment for Rhodovulum microbes that require hyper-saline conditions.
"As the Rhodovulum microbes reproduce and populations grow, they turn the water pink because of their color.
"The beautiful pink flowers in the Boondall Wetlands are rare, but there are plenty of coastal locations in Australia with pink water when conditions are right."
Some of the most famous pink lakes in Australia include Lake Hillier in WA and Lake Bumbunga in South Australia.
source : www.9news.com.au