Australia
Two children among the five fatalities in Royal Daylesford Hotel crash
source : www.theage.com.au

Moscicki said the male driver, a 66-year-old from Mount Macedon, remained seated in his car, looking straight ahead and unresponsive. He was later taken to hospital.
"I saw people just trying to respond in emergency mode," she told this masthead.
On Monday, the victims' shoes were scattered in the grass.
Witnesses said the car drove at normal speed down the steep hill next to the pub before unexpectedly mounting the curb and hitting customers. Tire tracks were visible on the grass and road Monday morning.
Hepburn Shire Mayor Brian Hood said the community would be absolutely devastated.
"This is completely unusual. So it's going to hit people hard because it happened in the middle of the city, in a very popular pub – a very popular outdoor dining area for people.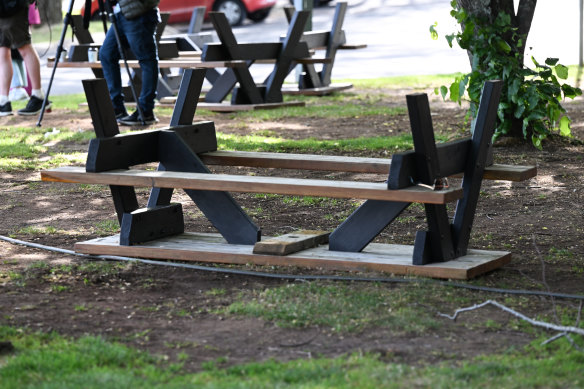 "People are well aware of the area and if something like this happens unexpectedly it will have a serious impact on some people."
He expressed concern for the mental well-being of first responders and the local community.
"I sympathize with the emergency workers who… had to deal with a very confrontational scene. They obviously did an excellent job, just like the municipal staff."
Ambulance Victoria regional director Trevor Weston said local crews were among the first to respond and found site visitors and the public trying to help the injured.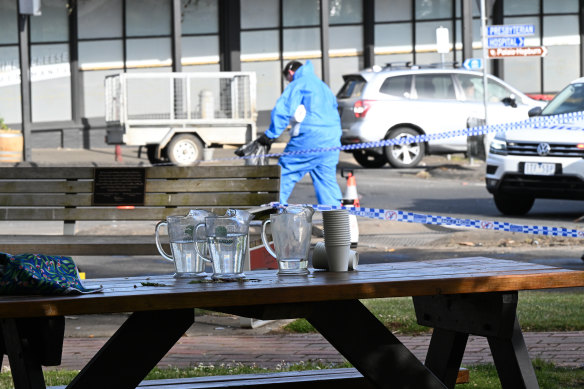 He said the scene was confrontational and chaotic.
"I can only imagine how the community would feel this morning… a very close-knit community," he said.
"Some of the first teams to respond were from Daylesford and of course our thoughts are with them. You never want to respond to something like that, but certainly not in your hometown."
One boy was flown to hospital in critical condition, while another boy and two adults were taken to hospital with non-life-threatening injuries.
Jenna Acquarola and James Deriu, who were visiting from Melbourne's northern suburbs, laid flowers at the scene on Monday morning and described a near miss on Sunday, saying they were sitting in the beer garden an hour before the crash.
They left the pub and returned for dinner. They arrived five minutes after the incident occurred and described seeing "white sheets everywhere."
Deriu said witnesses, who had earlier enjoyed a warm day in the sun, were left traumatized in the immediate aftermath.
"We were sitting here at this bar and the people who were first on the scene were traumatized… they were beside themselves and it wasn't happening to them, they were just watching it."
Acquarola described eerie scenes in the popular regional city, which was bustling ahead of the Melbourne Cup bank holiday.
"There were people everywhere… standing everywhere. Everyone was quiet," she said.
Flip-flops and shoes littered the grass covered in tire tracks, while jugs were left on the picnic tables where people dined on Sundays. A street lamp lay on its side, blocking the road next to the historic pub.
Most businesses remained closed on Monday, but a few people arrived on site to lay flowers for people who had lost their lives.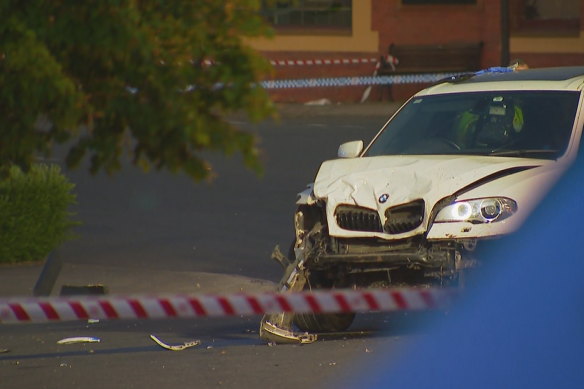 A health worker, who asked not to be named, said she found a pair of children's shoes scattered far apart at the scene.
"I also saw at least four phones on the street," she said. "It was so real. So human."
Head of Road Policing Operations, Chief Inspector John Fitzpatrick, praised the quick-acting spectators who rushed to help after the crash unfolded.
"No one wants to see what happened here," Fitzpatrick said.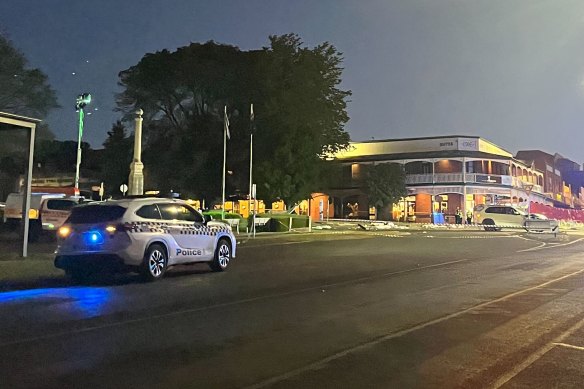 "But it's amazing what people do when others get hurt. From what I was told, there were many people tending to the wounded and dead.
"Out of a terrible set of circumstances, people really did the right thing and tried to help."
Ballarat MP Catherine King extended her condolences to the victims' loved ones, saying: "Five people have lost their lives… five families have had their lives changed forever… It will have really shocked a lot of people, and I think we would basically just coming to terms with what happened today.
She said the beer garden would have been a busy place before the crash, adding that it had been set up with picnic tables, chairs and an ice cream parlor after the COVID-19 crisis.
"It was a very warm night last night. We've had a long weekend in Melbourne with the Melbourne Cup, as well as a major tourist destination, (which) was quite busy last night.
Start the day with a summary of the most important and interesting stories, analyzes and insights of the day. Sign up for our Morning Edition newsletter.
source : www.theage.com.au