Business
Vanessa Hudson, Richard Goyder to speak; airline braces for pay report strike
source : www.smh.com.au

We have finally moved on to point two of the business, which is the re-election of board members.
The directors elected are Chef Vanessa Hudson, Doug Parker, Dr. Heather Smith, Belinda Hutchinson and Todd Sampson.
Hudson received the support of 99.2 percent of proxy voters. She will never be re-elected during her term as the airline's boss.
Former American Airlines boss Doug Parker received 98.66 percent of the proxy votes in favor of his election.
Dr. Heather Smith was elected with 99.36 percent of the vote.
In keeping with the theme of the day, Smith also acknowledged the disappointment of Qantas customers.
"I joined the board on August 24 as built-up frustration from customers and shareholders about our social license to operate grew… Many of our customers are angry and unfortunately many Qantas employees are unfairly bearing the brunt of this. As a long-time customer, I have also experienced the events of the recent past and am disappointed," Smith said in her election speech.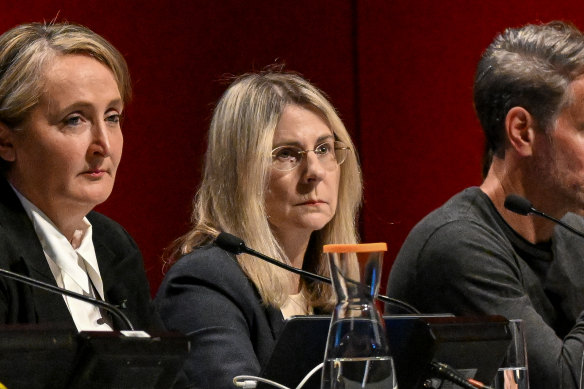 Goyder refused a request from Stephen Mayne to reveal whether Smith had previously been a member of the president's lounge during her long career advising the government on national security and intelligence matters.
In September this year, the Albanian government ordered an independent investigation into Australian intelligence services, which will be co-led by Smith.
The Australian Shareholders Association advised investors to vote against her appointment because of her strong ties to the government.
Director Belinda Hutchinson received 7 percent of the votes against her re-election, with 92 percent of shareholders supporting her. Hutchinson is audit chair and was appointed in 2018.
source : www.smh.com.au